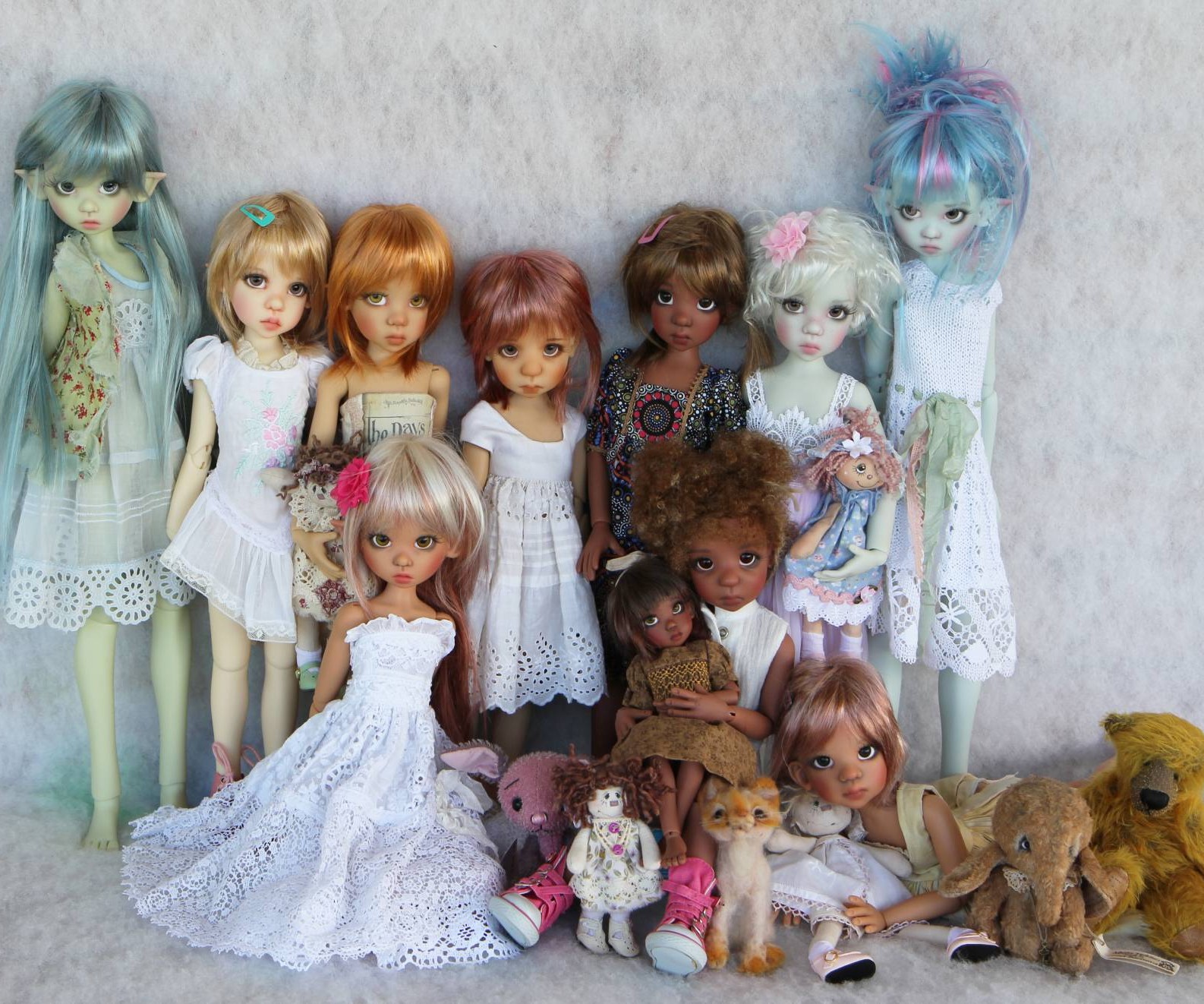 I first started making porcelain reproduction dolls in 1989 and then sculpted my first doll in 1990. 
Soon after, I began designing dolls for an Australian company called Dolls From Down Under. 
I also made molds for
reproduction
mold companies in the USA and later designed dolls for the Home Shopping Network. After many years in the industry, I decided to take a break from doll making.


In about 2004 or 2005, I discovered Resin BJD's and began sculpting again. Initially, I made small numbers of limited edition dolls and cast them myself but became allergic to the resin. I found a new factory and set to work developing all my own colours and allowed the factory to use them all except sunkissed.
Sunkissed was a recipe I spent a lot of time on before getting it just the perfect shade and shared that recipe which included how to mix the tints and what ratio etc. I allowed the factory to use the other colours as long as Sunkissed was only used for my dolls. The factory was very small at the time so I recommended it to fellow artists and it is now one of the main factories in use today. 

I was recently awarded the Dolls magazine Lifetime Achievement Award, which to me was the highlight of my career! 
Please use the menu (?) at the top of every page to view more including my
galleries
,
measurements and comparisons
,
posing guides
and
Latest News!