This is to show you how to replace parts on my dolls.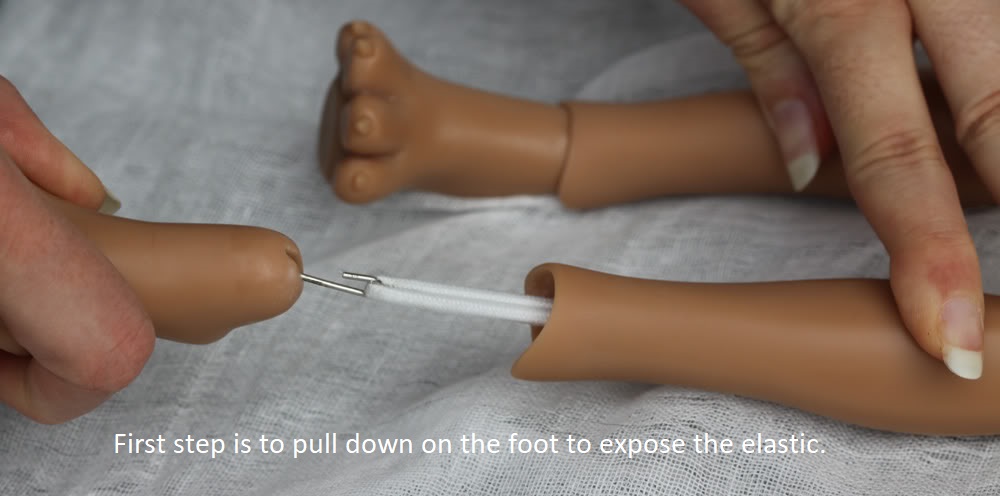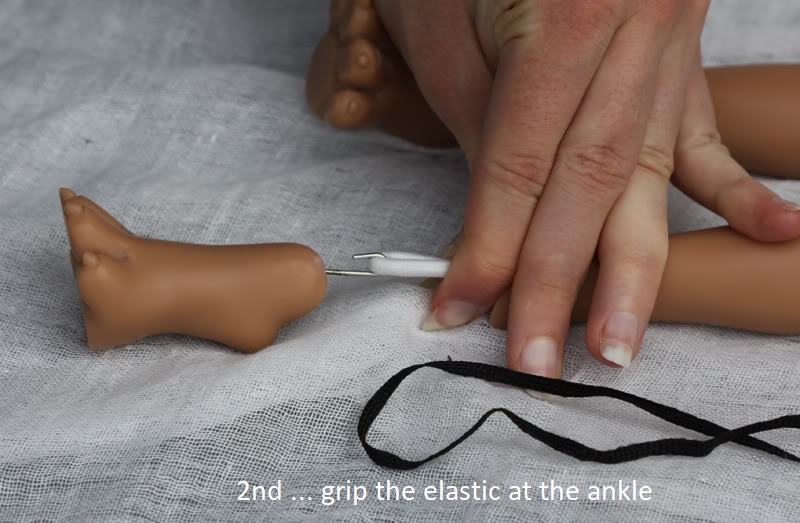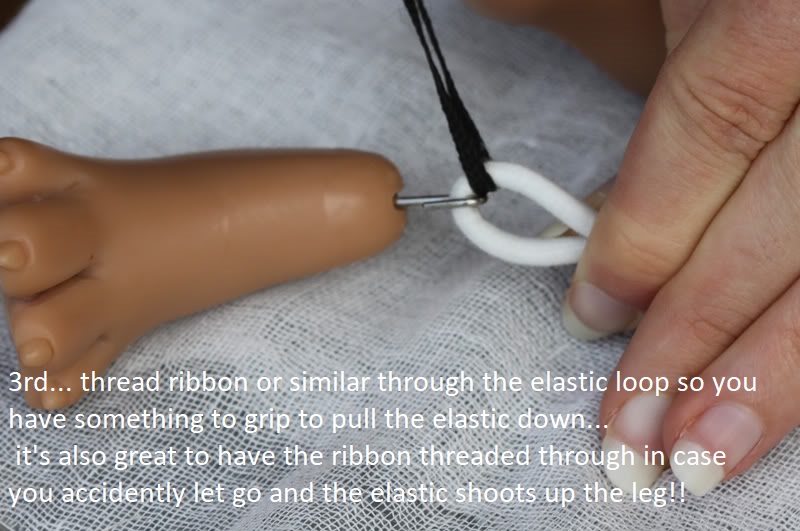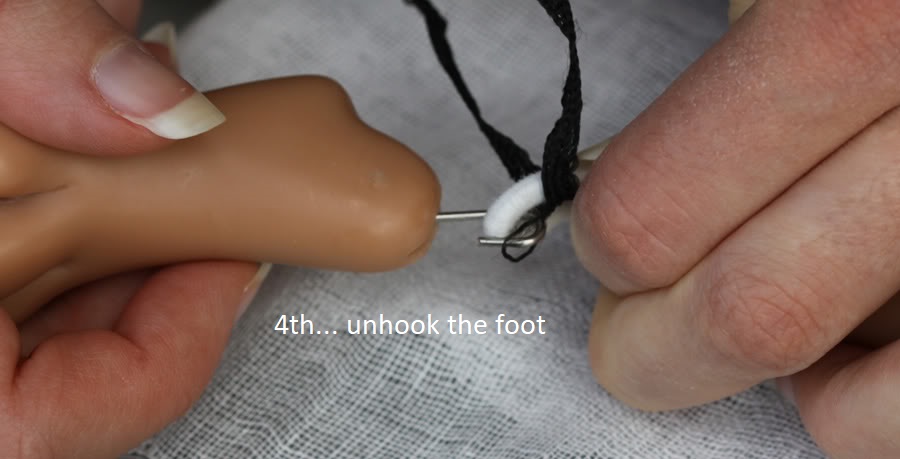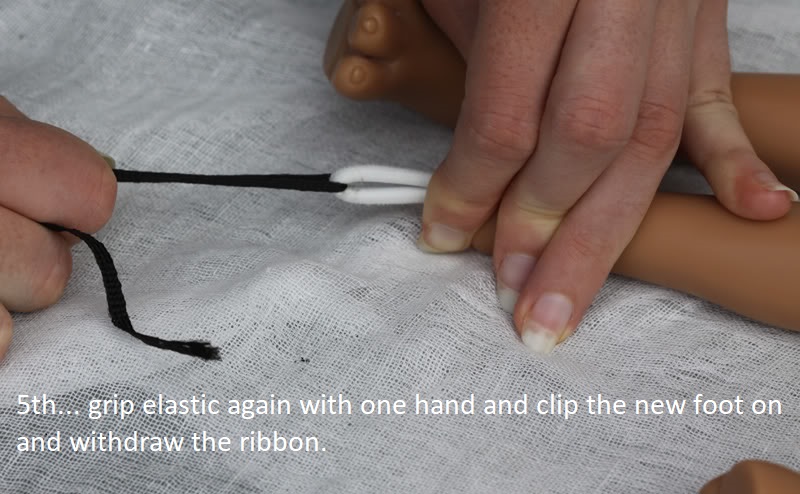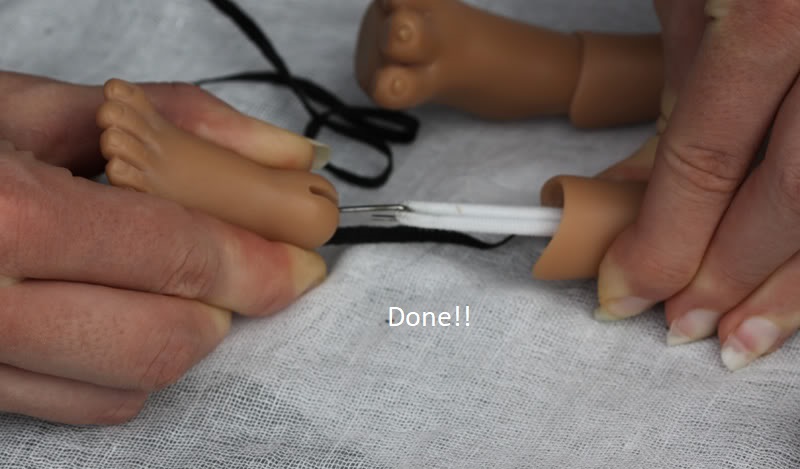 How to change a leg or arm piece.
Do the same as above to remove the foot or hand then let go of the elastic (with the ribbon still attached) most likely this will shoot up the leg or arm.